About
About Me
Hi there!
I'm
Stone Yao, a grade 12 student currently studying at
A.B. Lucas SS
in London, Ontario. I'm an excellent student who has a high standing average mark within the school. I am also honoured to be one of the top 10 ranking students by grade in my high school. I have a great passion for computer science and mathematics. I am an incoming to the University of Waterloo for Computer Science Co-op for the class of 2027.
Personal Details:
Name:

Lei(Stone as preferred) Yao


Age:

18


Ethnic background:

Han Chinese


Languages:

I can speak both Mandarin and English fluently
Educations:

University of Waterloo Honors Computer Science Co-op (Sept 2022-Present)

I am an incoming first-year student at the University of Waterloo, studying computer science at David R. Cheriton School of Computer Science. I have great interest in Artificial intelligence and Machine Learning algorithm. I am hoping to pursuit graduate school in USA after graduation.


A.B. Lucas S.S (Sept 2018-July 2022)

A.B. Lucas is the current school I am studying right now. I am currently in my last year of high school, and I plan to graduate in July 2022. During my time in school, I enjoyed doing science, math and CS-related course. I graduated with a final top six average of 98%.


Masonville Public School (Jun 2016-July 2018)

Masonville is the school where I got my primary school diploma. I started attending the school at the end of grade 6, in Jun 2016, when my family moved to London, Ontario, from PEI. At Masonville, I finished my ESL learning and prepared for high school.


Sherwood Elementary School (Sept 2014-Jun 2016)

Sherwood was the first school I attended in Canada when I emigrated from China to Canada. I did grade 5 and most of grade 6 years in this school before moving from PEI to Ontario. I also started learning ESL at this school.


Changzhou Experimental Elementary School (Sept 2009-July 2014)

It is the elementary school where I study back in China before moving to Canada. I spent four years in this school, from grade 1 to grade 4.
Coding Skills:
Visual Basic
Python
Java
Javascript
CSS/HTML
C/C++
Things/extracurricular I do
Outside School Extracurricular:
I
have been a part of the Air Cadets program since grade 7. My rank is currently Flight Sergeant, and I am waiting to get Warrant Officer Second Class. I have been a part of the flag party as a guard. I attended the remembrance day parade and guarded the memorial overnight. I have also taken leadership roles such as second in command, flight commander and deputy squadron warrant officer, where I command a group of cadets on parades and regular training. I am also an instructor, and on a typical weekly training night, I would teach lessons to lower-level cadets. I also passed the harshed selection of exams, file reviews and in-person interviews and got my offer to the pilot scholarship program. However, with the sudden appearance of COVID-19, I could not attend.
I
have been with the cadet marksmanship team since grade 8. While being on the team, I attended competitions every year. Throughout the various competitions, I achieved a team bronze, a team silver and an individual bronze. My marksmanship skills improved throughout the years. I started as a backup member and worked my way up to the team's top shooter. I'm classified as a distinguished Marksman (top-level). Being one of the few distinguished Marksmen in my local squadron, I am happy and willing to pass my knowledge and experience in marksmanship down if in-person training resumes.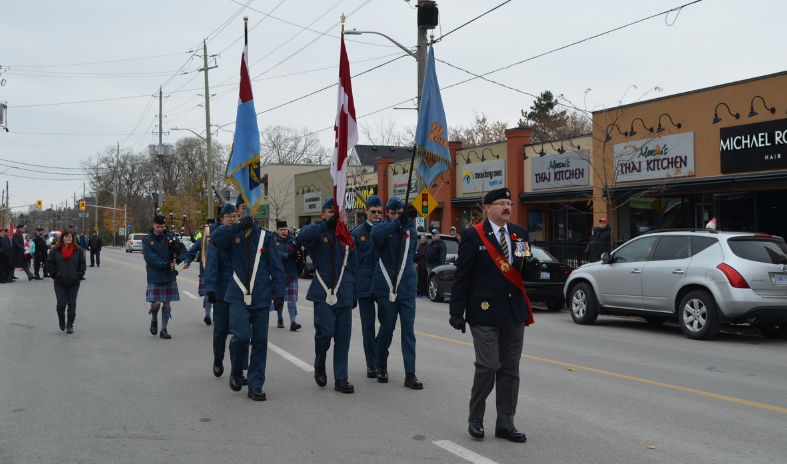 2019 Byron Remembrance Day Parade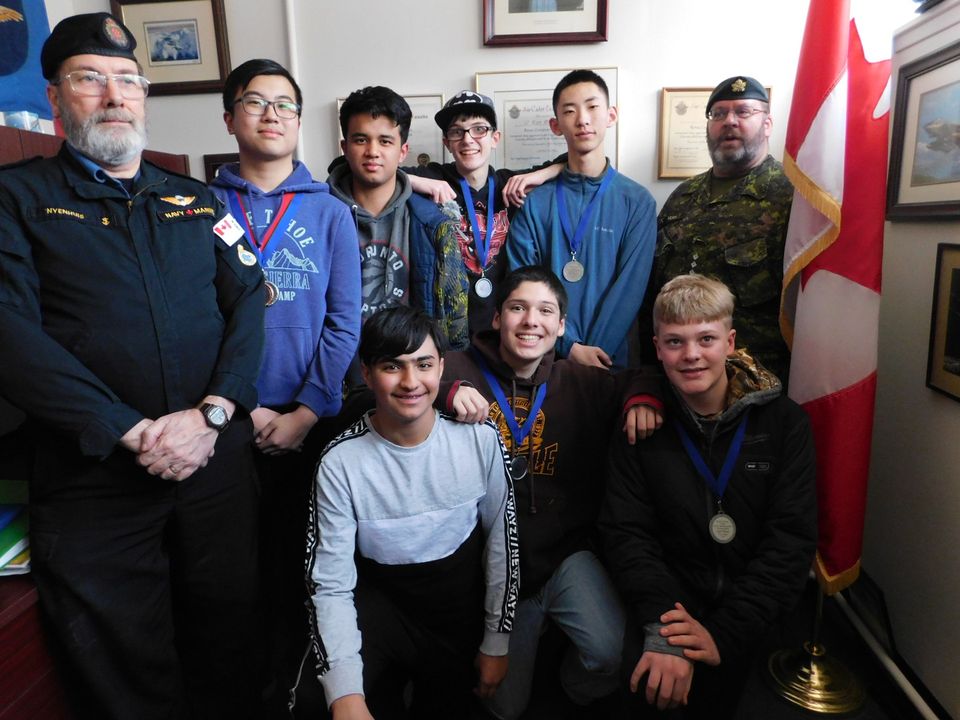 2020 Markmanship Zone Competition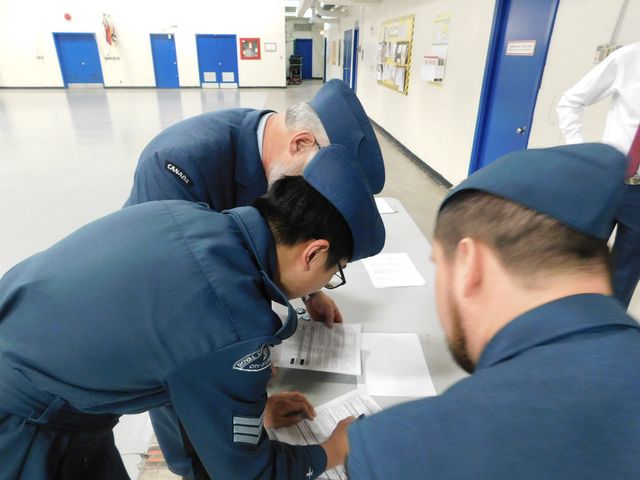 2020 Signing off Documents for Pilot Scholarship
Inside School Extracurricular:
For
in-school extracurriculars, I participate in Robotics and Modle UN club. Because of the appearance of COVID-19 extracurricular in school was disrupted.
I
am currently on my school's robotics team, and I'm a part of the coding team. Although I had been planning to join the team a few years ago, due to COVID-19, I was only able to join the team this year. Currently, I am the website manager in the coding team, where I manage and update the website based on the team's needs. Our teams website link is
http://team6854.com/
. I am also learning how codes work on our robots as I will also be contributing codes to our newly built robots.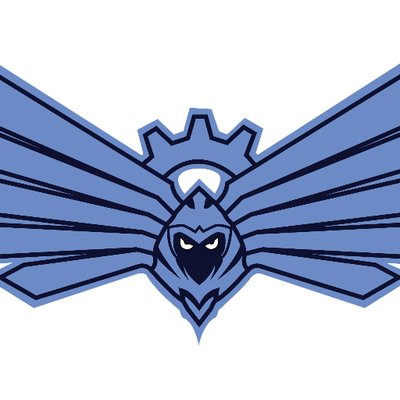 Lucas Robotics team (FRC6854) logo
Model
UN is one of the first clubs I joined when I started high school. I Loved the concept of simulating debates in the UN setting and enjoyed having meaningful discussions with peers. I attended many different conferences and tried solving real-world issues that had happened. Although due to the recent reform of the club, there aren't exactly any executive members. I am still taking a leadership role within the club. As a veteran member of the club, I took the responsibility of delivering general knowledge such as formality and the flow of the debate. I also had chances to help monitor and lead a few club meetings and discussions.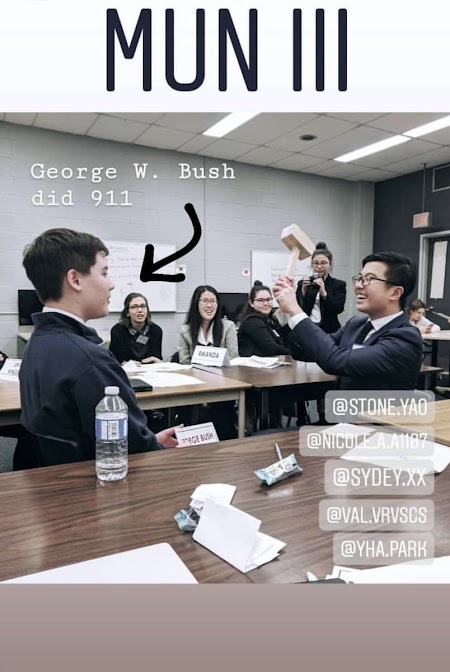 2019 Lucas Model UN conferences (I'm on the right)
Accomplishment
In School Accomplishment/Awards:
2022
5 on AP Calculus AB final exam
5 on AP Statistics AB final exam
AP Scholar Award
Canadian Computing Competition 2022 Certificate
Canadian Computing Competition 2022 School Champion Medal
Euclid 2022 Certificate
Euclid 2022 City Honor Roll
CI Cathy McKegney Award (Cadet)
OBEA Website Development Sr. Champion
Grade 12 Honour Roll Award of Excellence
OSSD
2021
2020 Hypatia Certificate
Grade 11 Honour Roll Award of Excellence
Grade 11 Top 15 Highest Standing Student
Highest Standing in Grade 11 Introduction to Computer Science
Flying Scholarship Award (Cadet)
Core Javascript and Canvas Programmer Certificate
Power Pilot Scholarship (Cadet)
5 on AP CS A final exam
2020
Grade 10 Honour Roll Award of Excellence
Grade 10 Top 10 Highest Standing Student
Highest Proficiency in Semester II Grade 10 Academic Science
Highest Standing in Semester I Grade 10 Introduction to Computer Studies
Top Level 4 Award (Cadet)
Top Marksmen Award (Cadet)
2019
Grade 9 Honour Roll with Distinction
Regional School Board Math Contest Team 3rd
Beaver Computing Contest Top 25%
Marksmanship Competition individual 3rd (Cadet)
Marksmanship Competition Team 2rd (Cadet)
Glider Pilot Scholarship (Cadet)
2017
Marksmanship Competition Team 3rd (Cadet)
Projects I Have Done
Contact